Happy Hair. Happy Woman.
Neben dem Schaffen von positiven Haarerlebnissen, möchten wir auch die Beziehung zwischen Frau und Haar verbessern, denn diese ist oft nicht so harmonisch, wie sie sein könnte. Uns ist daran gelegen, Frauen zu unterstützen, ihr Haar mit Stolz zu tragen und sich mit Freude zu zeigen und zu präsentieren. Für ein besseres Grundgefühl, denn wer sich gut fühlt, strahlt das auch aus.
Created for you to shine. Welches PUFFIN BEAUTY Pflege die beste für Dich ist?

Unser HAIR GUIDE hilft Dir dabei, die richtige Wahl zu treffen.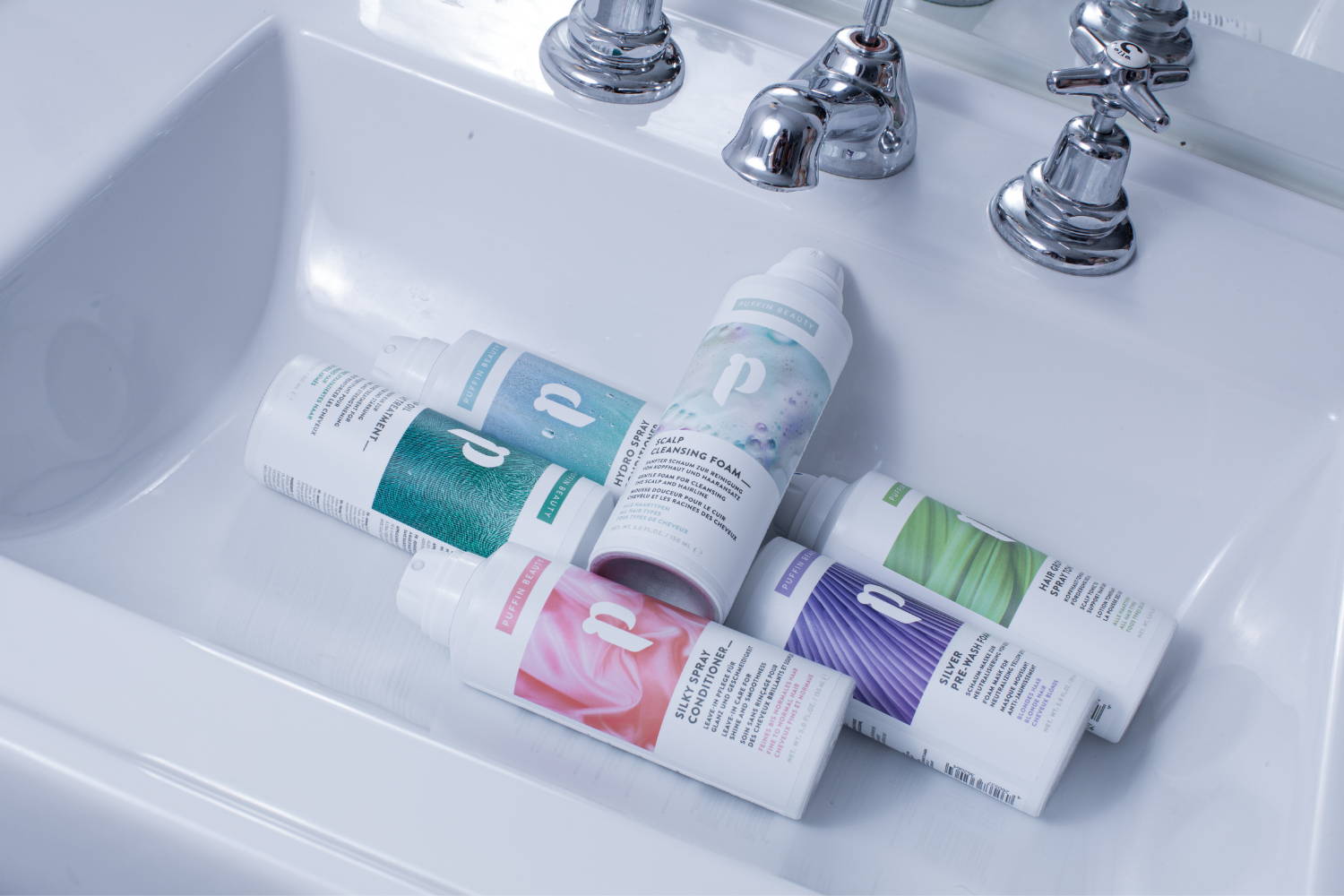 FIND YOUR HAIR CARE MATCH
Finde heraus, welche Puffin Beauty Hair Care Produkte für dein Haar geeignet sind! Natürlich spielen Haarfarbe, Länge und Struktur eine wichtige Rolle bei er Auswahl der passenden Produkte. Wie fühlt sich Dein Haar an? Auch darauf kommt es unserem HAIR GUIDE an. Die Häufigkeit der Haarwäschen spielt eine Rolle, ebenso wie oft Dein Haar chemisch behandelt wird.
Unser HAIR GUIDE geht genau diese Punkte mit Dir durch, very quick, analysiert Deine Eingaben und hat direkt die passenden Matches für Dich am Start. Easy! Am Ende heißt es dann
LET`S GO! Schnell und effektiv das Passende für Dich und Dein Haar finden. Und los: Find your match and shine.
✕